Job Opportunities
Positions Available

Global InfoTech has multiple positions available for Sr. Programmer/Systems Analysts, and Sr. Software Engineer/Consultants using various software development experience along with technical skills and tools.

Requirements

These positions require either US Equivalent Bachelors degree with at least five-years experience or Masters degree with/without experience.
Any of the two required skills inlcude: IBM FileNET, EMC Documentum, SAP, Kofax Ascent Capture, Guidewire, Salesforce, Java, J2ee, .NET, Pega, PeopleSoft, Xpression.

Job Location

Job location will be in Schaumburg, IL and other unanticipated client locations throughout USA.

Mail Resumes to:

Global InfoTech Inc.
120 W. Golf Road, Suite #204, Schaumburg, IL 60195.
Employee Benefits
The team at Global InfoTech Inc. works with you to find the best fit for you. We have a strong reputation in the computing services industry of having highly skilled and extraordinarily competent employees.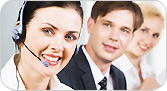 We are not motivated by quotas that measure how many people we can place today or tomorrow, our motivation is to find strong employees who are a good fit with the culture and skill sets of our clients. This ensures you will be both successful and happy with your role.
We make it a priority to stay connected with our employees.
Unique, metrics, big ideas need a big canvas, clients focus, efficiency/ effectiveness, clearness, consistency, targeted, Transcend, relate, connect.
Special Proposition
Global InfoTech Inc deals with the major intended and emergent initiatives taken by general managers on behalf of owners, involving utilization of resources, to enhance the performance of firms in their external environments. It entails specifying the organization's mission, vision, objectives, developing policies, plans (often in terms of projects and programs which are designed to achieve these objectives) and then allocating resources to implement the policies, plans, projects and programs.